by: Michael Evans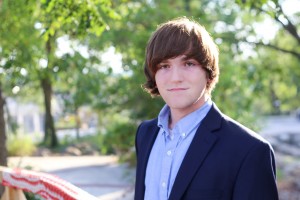 On Friday, May 1st, Marvel Studios' highly anticipated sequel to The Avengers, Avengers: Age of Ultron, was released. With the heavy overlap between its students and Marvel fans, The Gatton Academy provided ticket-buying services and transportation for 16 students (including myself) to attend a screening on that same day.
Age of Ultron focused on the Avengers' attempts to stop an evil artificial intelligence created by Tony Stark as a reaction to the events of the first film. It was a fun movie, with witty one-liners, exciting action sequences, and occasional breaks for character development. However, there was no sense of consequence; the characters never seemed like they were in danger, in sharp contrast to the previous films where, at the very least, side characters weren't invulnerable. Age of Ultron also had problems with overcrowding. At 2.5 hours long, it wasn't a short film by any means, but characters and plots whizzed by with very little time spent on either. Here's hoping that the 3-hour-long extended edition promised for Blu-Ray release helps with that problem.
Pacing and tonal issues aside, I thoroughly enjoyed the film, and it's definitely worth a watch, even as a setup for the next stage of Marvel's movie universe.