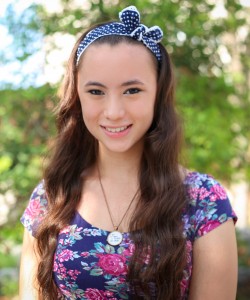 Author's Note: Even though I drastically overshot my recommended word limit, this senior reflection still feels poorly abridged. The past two years are too precious to be watered down or distorted, but here they are: flat, two-dimensional, appearing to you in a standard, professional font. This reflection hurt to write. I have chosen to tell you about a few lessons I picked up over the course of my Gatton career, since it is a place of learning, after all.
On my first Sunday at the Academy, I woke up at 7AM to do my laundry. I did this for two reasons:
To establish good housekeeping habits
I was afraid of other people seeing my clothes. It seemed like such a personal thing to view or handle someone's clothing without their preparation or consent.
In those first few months, I felt a self-imposed pressure to remain poised. I was somewhat terrified to fall into candid situations, to share myself entirely, jaded from more than a decade spent among peers who took such moments as opportunities to attack. With time, I would see that my Gatton family would never be anything but loving, nothing but supportive and sweet. They forgave my shortcomings and turned a blind eye to my clothes during accidental meetings in the laundry room. They would later be some of the most prized people in my corner, but I could not have anticipated that without knowing them first.
I continued my early morning laundry habits each week for much of my Gatton career, but my definition of "early" loosened over time. As I made room for movie nights, group guitar sessions, and church visits in my weekends, my Sunday morning chore began later and later, but I felt none of the remorse I expected. I gave the Gatton community my trust, and it gave me an hour or two of extra sleep on Sundays.
It also gave me the freedom to become an artist of personhood, to create a working draft of my self-portrait, with smile lines from the field I love and freckles of my personality. I kept a copy in my back pocket, ready to refine it at any moment, and I started to show it to the people around me. They witnessed my unstoppable bouts of laughter, my midterm grade breakdowns, and my college application worry. More than that, they understood. I was given both the permission and the responsibility to feel and to share my emotions as fully as possible. With time and Pokey sessions (meetings with our Asst. Director Dr. Pokey Bowen), I began to carve out the cheekbones of my childhood, and while the Gatton Academy is not known as an art school, it was there I learned how to draw a self-portrait worth studying.
I am happy to say that in my last week at the Academy, I did my laundry on a Wednesday afternoon. Most of the machines were full. Later, I carried my clean clothes back downstairs through a common area filled with people. I even stopped to talk. If I learned anything at the Gatton Academy aside from the curriculum, it was the art of improv—of dynamics, of growth. I learned to revise and to define but to do so fluidly, to not take myself too seriously, to give way to a transparent process—like thinking out loud, like proofreading, like letting someone else in the room as you move your laundry—and I'm proud of those accomplishments, because those things are honest. For me, for a long time, they were also very difficult. I'm not perfect at any of them now, but my Gatton family members were fundamental mentors and observers of my progress.
Looking back on them now, I cannot replicate the fear I felt in my first weeks. I do not feel any of the embarrassment or the anxiety. I feel only grateful, and so indescribably, unbelievably lucky that I was able to come into my own in the presence of such incredible people. I feel honored to have witnessed my classmates' growth and thankful that they facilitated mine. I doubt I will meet a group with such passion and concentrated personality ever again, and so I'd like to close my senior reflection by simply appreciating my fellow seniors. To my class, know that I am always available by way of Facebook or a phone call to listen to your life triumphs or your Tuesday nights alike. Thank you for putting up with me, for hugging me, for helping me with Physics. Thank you for your support and for your listening ears. Thank you for being the beautiful, quick-witted characters that liven up all of my stories.
And, probably most of all, thank you for sharing the laundry room.