By:  Josh Stewart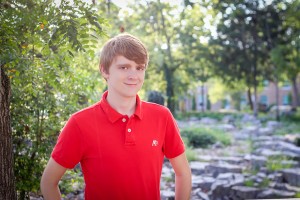 Presents aren't the only things we're wrapping up this December at Florence Schneider Hall. It's been a long 16 weeks, but every good thing must come to an end, right? The semester is almost over which brings both good news and bad news for students. The good news is that only five days separates us from 3 weeks of freedom filled with families, home-cooked meals, Christmas and New Year's, sleeping in, video games, and Netflix binges. The bad news is this week is filled with exams, presentations, and major due dates.
The week before finals has a colorful name associated with fire and brimstone, but I will spare you the details. This is because lots of professors will give quizzes, tests, and papers during the course of this week. All of this comes while everyone is focused on studying for final exams as well. It doesn't take long for the work to pile up and becoming seemingly overwhelming. But thankfully, the level of support from our wonderful staff has not waned in the wake of this busy time. Lynette graciously made (at least) 120 home-baked personalized cookies and hand delivered one to each student in preparation for finals week. Beth surprised everyone on Friday with Kindergarten night on the fourth floor, complete with pajamas, toy tractors, Play Doh, and a giant parachute. As hard as it may be to believe, high-school juniors and seniors still really love coloring books and building blocks. To top it off, Santa even paid us all a surprise visit on Sunday night. The most popular gift requests were for A's on finals and college acceptance letters.
Now, finals week is in full swing and the rest of the semester is behind us. Quiet hours will take place for 23 hours each day, but during loud hour from 9:30 to 10:30 each night, our residential counselors will provide us with food and fun while we take a much needed study break.
So students, hang in there. Your hard work is about to payoff. All that remains between you and Christmas break are a few exams and presentations. Look forward to a three week Christmas break and the excitement that is winter term. Whether you're taking classes on campus, traveling abroad to Greece or Costa Rica, or enjoying an additional three weeks at home filled with volunteer service or job shadowing, it is bound to be a welcome break and a sigh of relief. And to all the parents, don't worry. We will be home very soon, and for more than two days this time!