By: Lydia Buzzard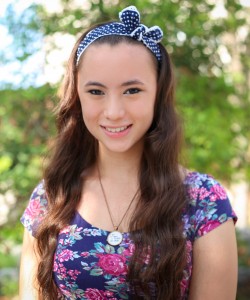 On Friday, November 7th, alongside four other Gatton Academy students, I attended my first hackathon. Hackathons are programming competitions for software developers of all skill levels, and while my team was nowhere near skilled enough to be truly competitive, HackNashville opened its doors to us.
We set up "camp" at a choice location—close to power outlets and the incredible catered food—and for the majority of the next forty-eight hours, this was home. We hatched an idea to create a mobile app that would solve just one of our everyday issues: laundry. We didn't want to change the world; we only sought knowledge and the unique air of an environment inhabited by some of the world's under-appreciated engineers. I'm happy to say that we found those things.
Our mobile app, native to Android and iOS, allows Gatton Academy students to simplify their chores by viewing the status of the laundry room at any given time. It notifies the user when his/her laundry is complete, as well as when a "watched" machine becomes available. We all left on Sunday evening more knowledgeable than when we'd arrived. D.J. and I delved into the depths of Android development, Peter finally had a chance to learn how to code with Swift for iPhone, and Vir and Noah studied the structure of internet servers.
But these lessons were not the most important of the weekend. On Saturday night, a group of us talked over dinner about our respective relationships with Computer Science before we came to the Academy. It had been an almost entirely foreign concept to us all. The apparent, show-stopping truth was that without our acceptance to the Academy, we would know nothing about the field we had immersed ourselves in. The same could be said of the people in our group; the Academy had brought us together, the subject and the students, and that was not something to be taken for granted.
We did not win an award at HackNashville 6, but the skills we learned and the photographs we took will show that we were not disappointed. We drove away on Sunday night exhausted, grateful, and above all, ready for HackNashville 7.