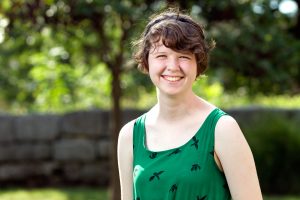 By: Tricia Thompson
Fall break has drawn to a close. Sunday consisted of the steady influx of students coming back to the dorm from their various escapades. The Thursday through Sunday break brought all sorts of adventures for different students, from some just heading home to catch up on some much needed sleep, getting ahead on upcoming assignments, or working on college applications or tours. Some visits even brought unexpected encounters of other Gatton students. I, for example, ran into another of the seniors while touring colleges in Boston.
Regardless of how actual break time was spent, it's always a nice relief to return to a fully cleaned dorm room. Fall break is the first experience for the juniors with break-length check outs, from unplugging all appliances and actually washing those sheets to removing all perishable food from the room. Thus, the dorm on a Sunday night after fall break was a mix, not of cleaning, as many Sundays are, but of presidential debate watching, catching up with classmates, studying for tests this week, and unpacking from the break.
As the semester gets back into the swing of things, I think all the students were glad for the change of pace they found with the break.