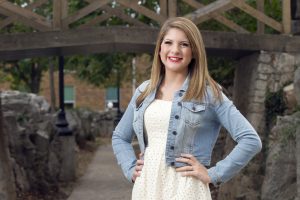 By: Amber Carroll
The word "freezing" does not even begin to describe today. In fact, it was around 10-20 degrees all day. Not to mention that we were outside for a great majority of the day. However, we saw some amazing things that I do not regret seeing. Not many people can say that they have visited the Oracle of Delphoi, which contains Temple of Apollo, in person. The breadth of the oracle was breathtaking. Being frozen for about an hour was all worth it at the end.
The grounds contained an old church, an old gift shop, the Temple of Apollo, a theater, and a stadium (not to mention many cats and dogs). The ruins had the original inscription from when the oracle was in use which I found fascinating. At the museum, we had a quiz; Alex and Piper were the winners and received a prize from our tour director, Irene.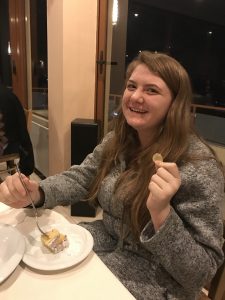 We had another long day of traveling and arrived in Olympia for dinner. On the way, we stopped at a delicious bakery. Here, Irene purchased a Greek, traditional New Year's cake. For dinner we cut the cake and the person with the coin in their piece are said to have a really lucky year; Hannah had the coin and should have a great 2017 year (hopefully we all do).
Not only was today fascinating, but it was particularly my favorite day because… dun dun dun… it was my 18th birthday.