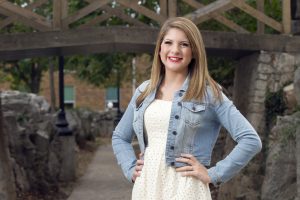 By: Amber Carroll
We started our day with a 7:30 wake-up call. Most of us were thrilled because this is the latest we have gotten to sleep in while on the trip (us teenagers sure do love sleep). Once the bus was packed, loaded, and ready to go, we headed off on a short journey to the ancient palace of Agamemnon. Being able to stand atop of Agamemnon's palace was a once in a lifetime opportunity that most of us will probably never forget.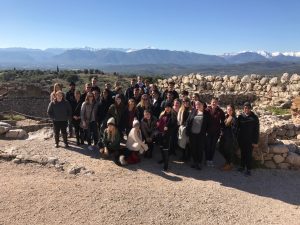 After we left the palace, it was just a short bus ride to King Agamemnon's tomb. There, the king himself was actually buried, and for us that was absolutely exhilarating to consider. The enormity of the tomb was truly overwhelming. You can tell the tomb was old because of the smell, but what else would you expect out of a tomb that's over 3,000 years old?
We then headed off to a clay workshop. Here, we learned how the locals make homemade pottery, jewelry, and sculptures; their work was amazing. From historic recreations to designs from local artists, the fact that everything was painted by hand was astounding. It's fascinating to think that the same processes used by the ancient Greeks are still being utilized today. There was a specific collection of blue and gold pottery that immediately caught my attention.
Tomorrow, we will visit Hydra, a small Greek island located about 2 hours from Athens. Although this island lacks the historical significance of the other places we have visited along the way, I have personally been looking forward to Hydra this entire trip. While I have loved learning about all of the details of ancient Greece, an escape to a simple island is a welcomed change.