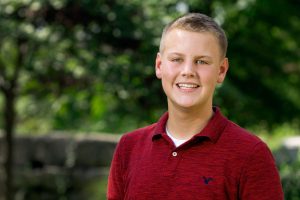 By: Caleb Curry
We are nearing the end of our time here at Harlaxton. Today we had our last class, which began with a quiz over various poetry terms. We were then handed back our second essays, and we briefly discussed them. Following this, we examined dramatic poetry, including Lord Tennyson's "Ulysses," Andrew Marvell's "To His Coy Mistress," and Robert Browning's "My Last Duchess." We then discussed T.S. Elliot's "The Hollow Men" and his influence on the musical Cats, and we ended class with a review for tomorrow's final.
Following class, everyone spread across the manor as they enjoyed games of croquet, traveled into Grantham, or packed for our trip back home. I, however, rehearsed for our musical adaptation of The Adventures of Sharkboy and Lavagirl, cleverly titled Sharkboy and Lavagirl The Musical. In this production, I star as the Tobor — a wise robot who comes to life on Planet Drool. We had an afternoon rehearsal, followed by an evening rehearsal attended by Professor Rutledge and his wife.
Although today has been full of many fun and exciting things, it has also been full of studying and hard work in preparation for the final. However, I'm sure it will all pay off tomorrow! Wish us luck!